2018 – Don and his wife Cindy Roy have been awarded a National Heritage Fellowship—the nation's highest honor in the folk and traditional arts—recognizing their artistic excellence and supporting their continuing contributions to our nation's traditional arts heritage.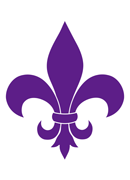 Don Roy is a champion fiddler with depth in many styles of fiddling. His uniquely Maine sound has roots in New England, Quebec, and the Canadian Maritimes.
Don and Cindy have been pivotal members of many successful groups including the Maine French Fiddlers and Fiddle-icious, and currently performs internationally with the Don Roy Trio.
Always searching for the best possible sound to share his music, Don crafts violins, violas, cellos and basses for musicians influenced by the methods of the Italian master luthiers.